Welcome to
Adams County,
WAGenWeb
The USGenWeb Project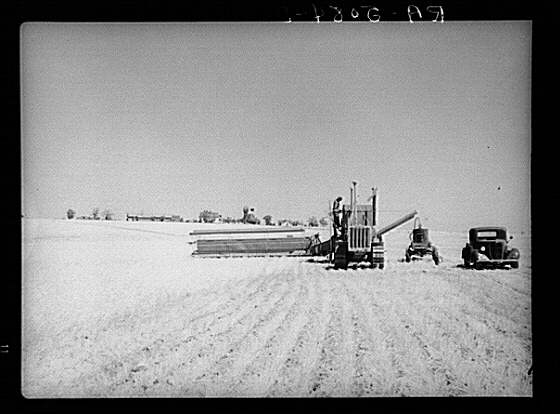 Harvesting wheat near Ritzville, Washington.
Photographer: Arthur Rothstein
Published: July 1936
Library of Congress Prints and Photographs Division Washington, DC 20540
Reproduction Number: LC-USF34-005084-D DLC (b&w film nitrate neg.)
The WAGenWeb/USGenWeb Project
In March and April, 1996, a group of genealogists organized the Kentucky Comprehensive Genealogy Database. The idea was to provide a single entry point for all counties in Kentucky, where collected databases would be stored. In addition, the databases would be indexed and cross-linked, so that even if individuals were found in more than one county, they could be located in the index.

At the same time, volunteers were found who were willing to coordinate the collection of databases and generally oversee the contents of the Web page. This grew into The USGenWeb Project which brought about the similar, but separate WorldGenWeb Project.

For information on how you can be a part of the WAGenWeb Project, contact Mike Sweeney.
---
A family history is a treasure for future generations
Hi! My name is Gail Renz and I am the county coordinator for Adams County. I welcome and encourage
any contributions to this webpage. Please email me at larissa4zhiv@yahoo.com.
---
---
Map Courtesy of Mike Sweeney