Maps of Walla Walla County Washington
Colorful map of all Washington with counties labeled Use to locate surrounding counties.
Thanks to the U.S. Census Bureau and Tiger Maps.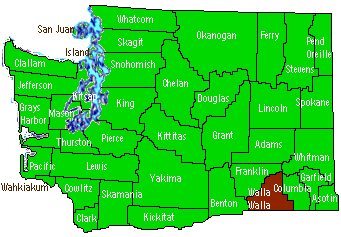 Walla Walla County in the State - Present

Counties that surround Walla Walla County include:

Click on county name to go to that web site.

State map thanks to Mike Sweeney!

Last Modified April 2016.