Clark County WA Photo Page
Do you have a photograph of a Clark Co. event that might be of interest to others? This is the place for them to reside. Please write to me at dcaallen@pacifier.com to let me know what you have, and get instructions for submitting them.
---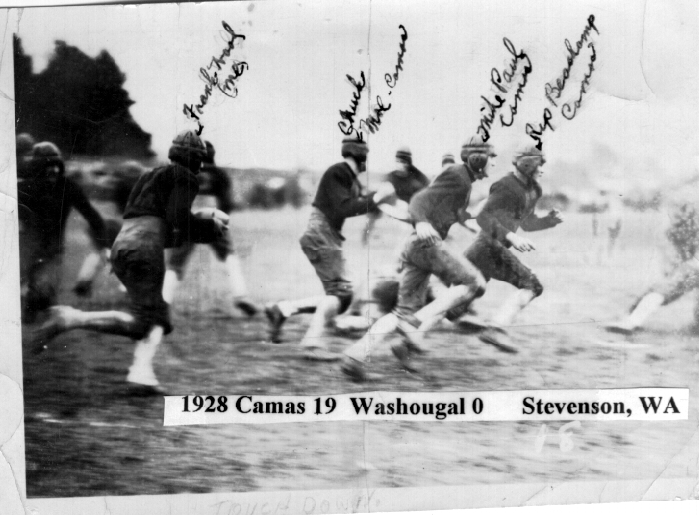 The back of this photo says "Camas at Washougal." It was owned by Frank Wood, one of the Camas football players (see photo), and donated by his daughter, Jeanne Wood Hibler.
---
Hannah Bonser Knowles Collection
Donated to the Clark County Washington USGenWeb site by Roger Knowles Thompson.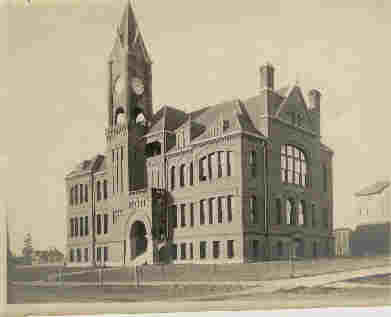 Washington State School for the Deaf

4th of July Parade, about 1906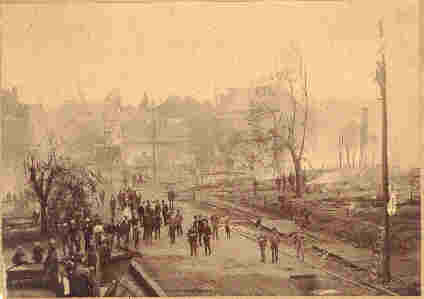 Great Fire of 1886 which destroyed about 25% of Vancouver

Popular Riverfront walkway
---
Return to Clark County Main page
Submissions for this page are the property of the submitter, and donated exclusively for the USGenWeb project. They are not to be reproduced elsewhere without the express written consent of the owner. Copying for personal use is permitted.